Understanding Cataract Surgery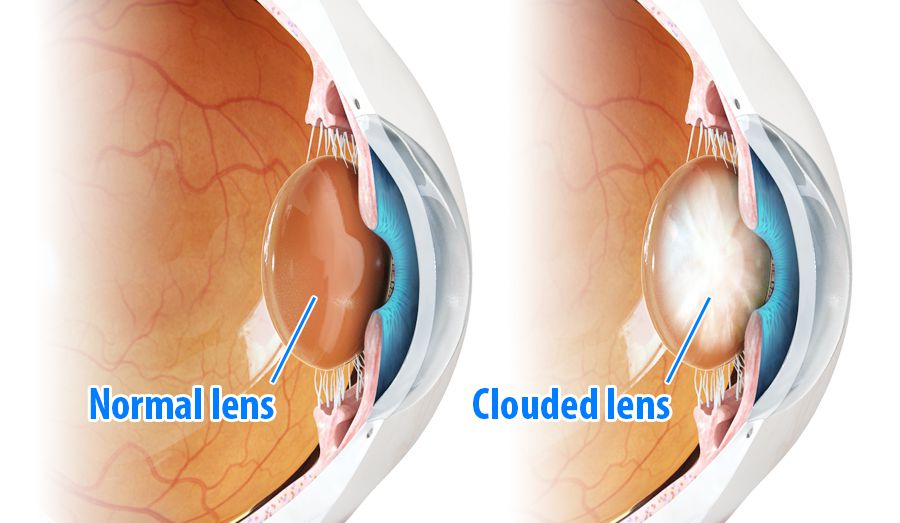 What is a cataract?
The natural lens of the eye is normally transparent. Cataract refers to a clouding or opacity of the natural lens of the eye. Surgery to remove cataract is the most commonly performed and possibly the most successful surgical procedure performed worldwide.
In order to understand how cataract affects the vision, it is helpful to understand the normal structure and function of the eye.
The eye can be compared to a camera. The pupil of the eye is like the aperture of a camera, regulating the amount of light entering the eye. Light is focussed by the cornea, the clear window into the eye, and the lens, which lies behind the pupil.
The retina is the light-sensitive nerve tissue that lines the inner wall of the eye, like the film in a camera. Rays of light enter the eye, passing through the cornea, pupil and lens before focusing on to the retina. The retina contains photoreceptors which convert light into electrical impulses. In the healthy eye these impulses are sent via the optic nerve to the brain, where sight is interpreted as clear, bright, colourful images.
The macula is a small area at the centre of the retina. It is very important as it is responsible for our central vision. It allows us to see fine detail for activities such as reading, recognising faces, watching television and driving. It also enables us to see colour.